We loved Savuti Camp. It holds 18 guests, but there were only six of us there--just right! Here are the ladies welcoming us in song. That's the managing couple to the right.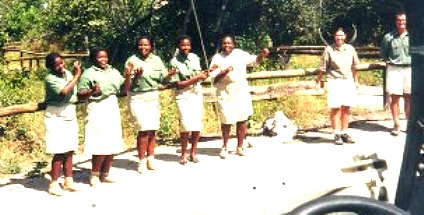 Here's the inside of our tent. Note how the towels are fixed and the pretty leaves on the pillows. The tent you can see through the window is our bathroom.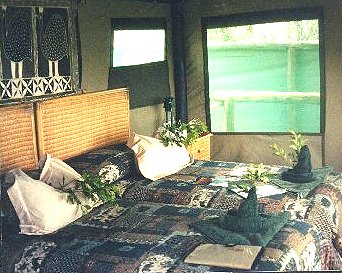 Here's the sink and the shower wall.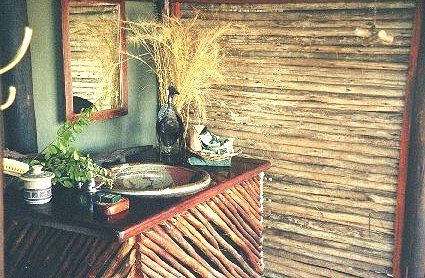 And here's the view you have from the shower or the john. We only saw some impala and some baboons at this waterhole, but in winter when water is scarce, there are huge herds of elephant here as well as all the plains grazers and therefore the big cats too. I'd like to go back at that time!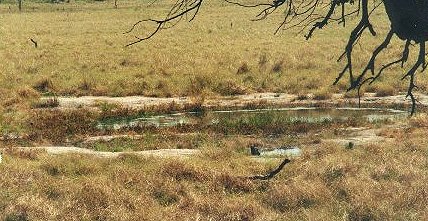 Easter morning our places were set with chocolate eggs in cute hand made holders and decorated with wildflowers. That's Margaret at the head of the table. She was to be temp assistant manager while Patience took leave. The management staff works ten weeks--no days off-- and then has two weeks leave.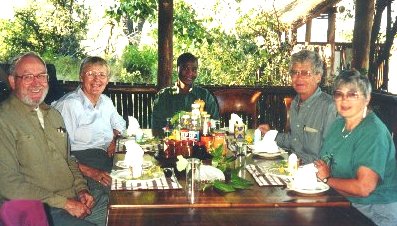 On the second evening the staff waitresses and laundry ladies asked the manager if they could do a little something after dinner for these guests. This had never happened before, but he said sure. They gave us a terrific evening of song and dance in true African style. (In the T-shirt,leading the first song is Patience, the assistant manager.)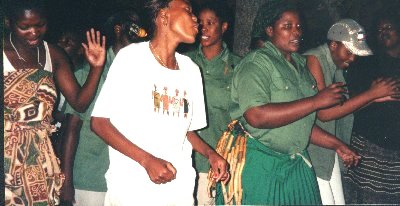 The singing was beautiful and ranged from very lively with whistles and ulalating, to very sweet.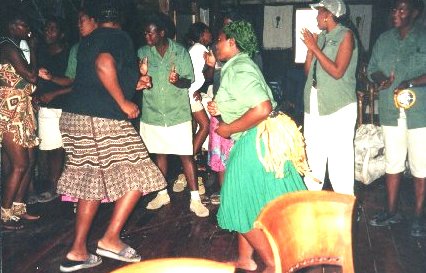 This one was more lively--sorry she was so close I couldn't get her all in.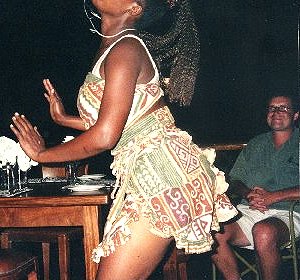 The last song was a song of appreciation about the managers. We couldn't understand the words, but heard their names used and it sounded like praise to us anyway.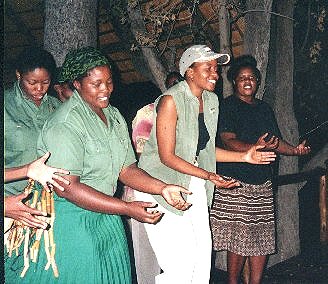 Everyone working at Savuti seemed particularly happy. The staff at every camp we stayed at were cheery and pleasant, but at Savuti they seemed to really enjoy what they were doing and be a big family with the management.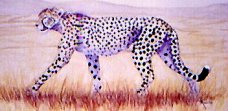 Click on the cheetah to go to the next page.


Part One Home