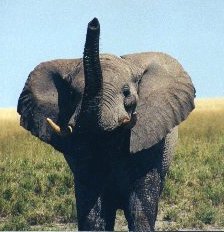 This site will share some letters illustrated with photos about our recent trip to southern Africa. They'll be about this length and similar to this. I know some people don't have rich text, so can't receive photos and I know some people just don't want big stuff coming in their e-mail, so I hope you all will be able to enjoy them this way.
There will be some shots of us, where we stayed, and what we did: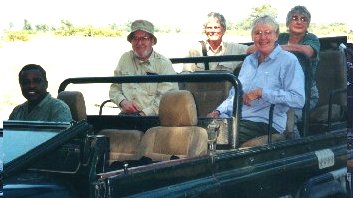 Behind us are Jo and Ed Schamberger who were with us for half of the trip. They are from Fort Collins, CO. We know them because I went to high school in Japan with Jo's brother-in-law a million years ago.
There will be some close ups: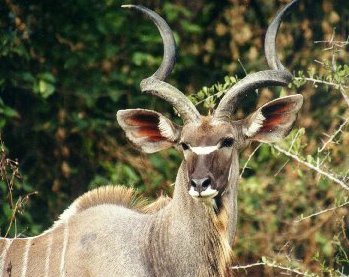 and some not so close ups: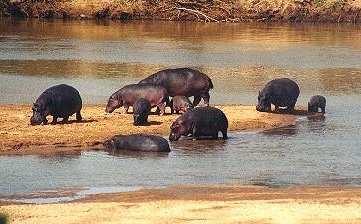 You can see a lot more photos of Africa, paintings of wildlife that I have done, and also a catalog of prints available for you to order--she says hopefully.
www.ivenue.com/toogoodoostudios

So, what do you say?
Let's go!
Click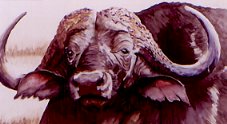 buffalo for next page


Part One Home