I'm starting some letters about our recent trip to southern Africa. They are written to a group of friends that I have e-mailed with for seven years, so if there are references you don't understand, it will be for them. I am including everyone else that has expressed an interest. The letters will go on for quite a while so please let me know if you'd rather not get them at this time--my feelings won't be hurt. They will eventually be on my website too. We traveled with our friends, Maryann and Bob DeRuff from Newport Beach, CA and Reno. We have known Maryann for years--she used to live in Atlanta and Bill worked with her late former husband. We took a lot of trips with them.
We flew on South Africa Airways from Atlanta to Johannesburg and stayed the first night in the Intercontinental Hotel, which is right across the street from the airport. Unexpectedly, they had sent a bellman to meet us so we didn't even have to take our own bags. Not quite darkest Africa!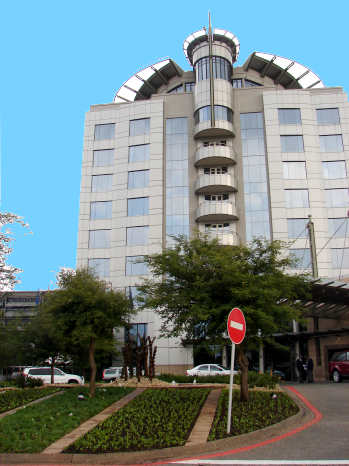 That evening our e-friends, Herman and Petro, picked us up and we all went to some other e-friends' house for a wonderful dinner party they gave in honor of our visit. Tony and Erika included their grown kids, some former co-workers, some neighbors, and some other friends of ours from Bill's business days in South Africa. The whole affair was quite magnificent with masses of delicious food. We loved seeing their house in Quellerina--you may remember us visiting them before in Phalaborwa. Here are a few scenes from the super evening.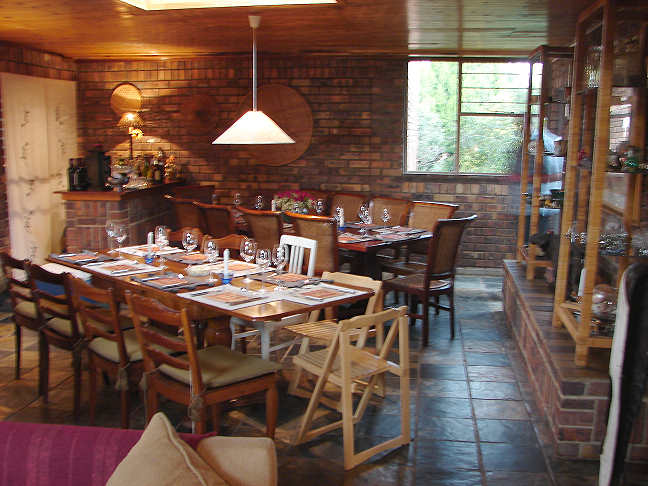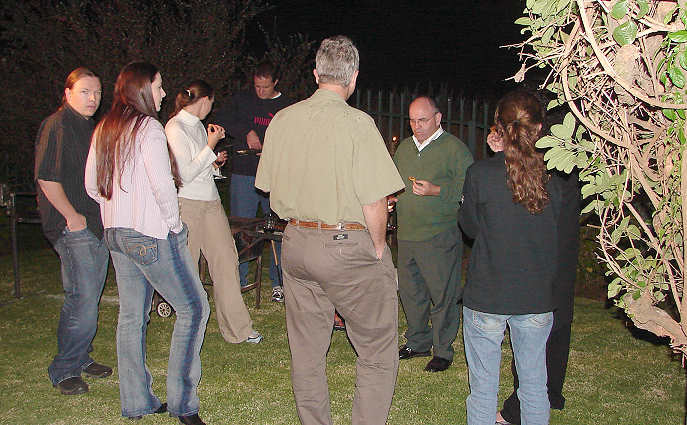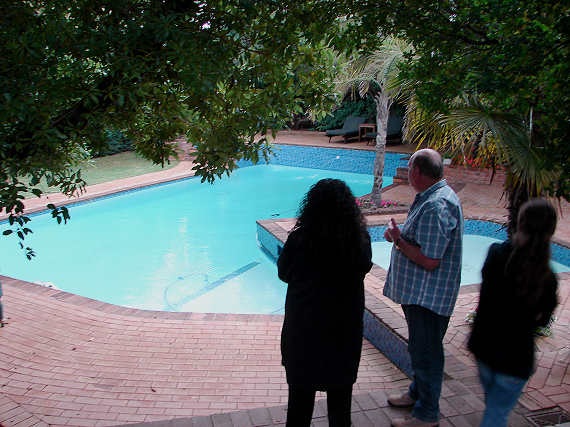 View from the back yard at dusk--you can't see the mountains in the haze.