On day two, we were to be at the airport at 8:00 for our flight to Maun on Botswana Air. It turns out that of Botswana Air's five planes, three of them were in the shop for repairs, so their schedules were rather flexible. We finally left just before 1:00 pm and had an uneventful flight. There we were met in Maun by a representative from Wilderness Safaris and whisked to our small plane for the flight to Zibalianja Camp.
I always enjoy seeing Maun from the small plane--it all looks so orderly.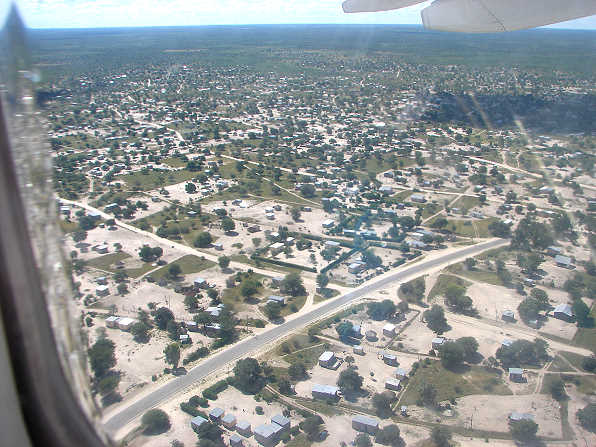 While everyone else sleeps, I'm hanging out the window loving the first glimpses of the bush.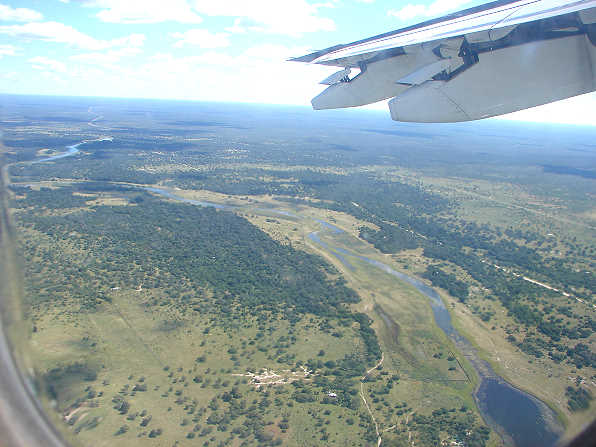 Especially the beginnings of the Delta. It was all so green!! Very different from our previous visits. There was water everywhere, but this time from the three months of heavy rain they had experienced. When the floods come down from the Angola highlands, there will be no place for the water to go.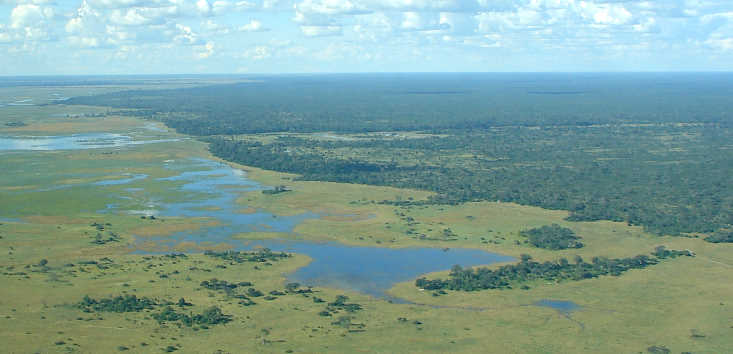 As I looked at my pictures, I wondered why I took this one. Just a couple of small palm islands?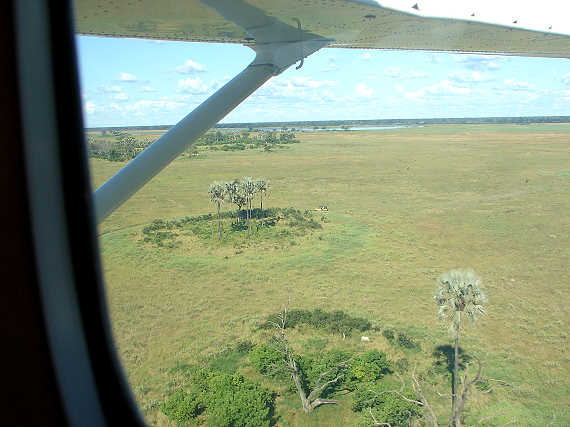 But zooming in, I spotted the vehicle coming to pick us up from the airstrip!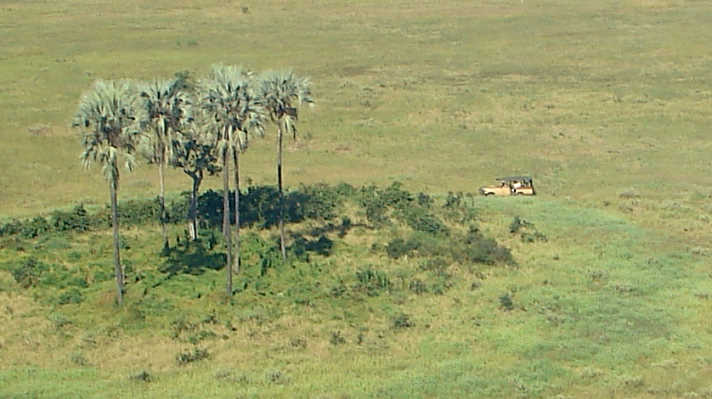 Here's our landed plane and the Zibalianja air terminal !!