We flew on November 6, 2004 from Charleston to Atlanta to Miami where we met the rest of our group of 23, including my sister, Virginia, and her husband, Paul. We then flew to Lima, arriving at about 10:30 at night. Did you realize that Peru is on Eastern Standard Time!
We were taken to our hotel in Lima, the Olivar.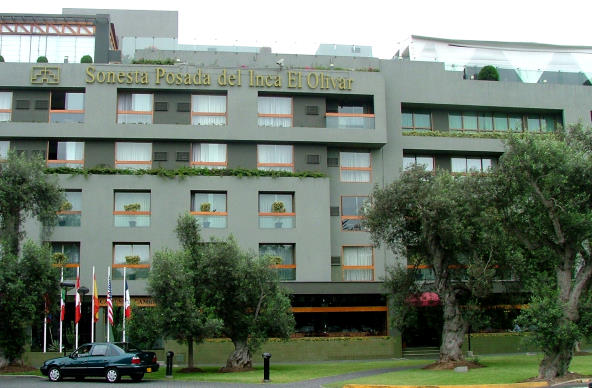 It's named for the many over a thousand year old olive trees on the grounds and in the park across the street.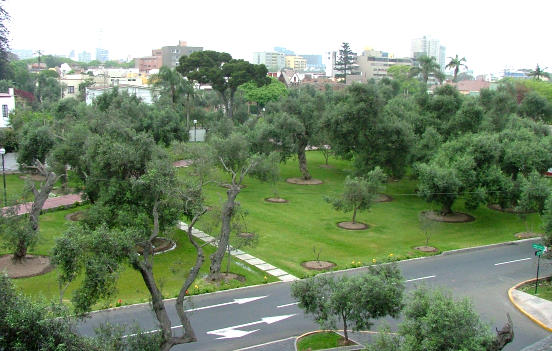 And I saw my first Peruvian bird, the bare-eyed pigeon.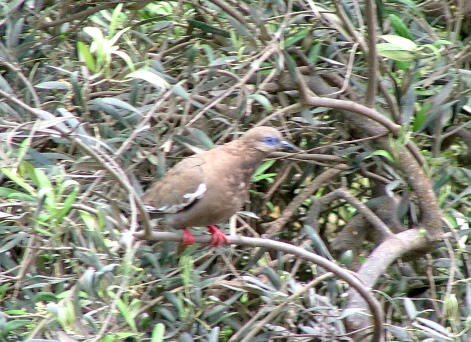 As with all of Lima, our hotel had a definite presence of guards. Our guide later told us that this has helped make Lima the safe city it now is after having been very crime ridden.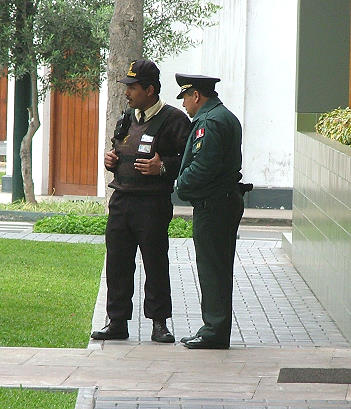 More from the nice park across the street from the hotel in the next letter.