We left Phalaborwa after an afternoon of swimming in Tony's pool and relaxing, flew to Johannesburg, changed planes and went on to Cape Town, arriving late at night. A Wilderness representative met us and drove us to the Vineyard Hotel. We had chosen this hotel because it was so nice when we had stayed there many years before. We had no idea if it was still nice but were reassured every day we were there that it was still extremely nice. And with the Rand so low, it turned out to be very inexpensive for such a lovely place.
I awoke the next morning to this see this window view!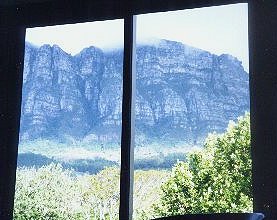 The back of Table Mountain on a perfect day!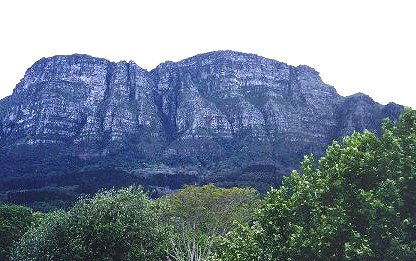 And to the other side.........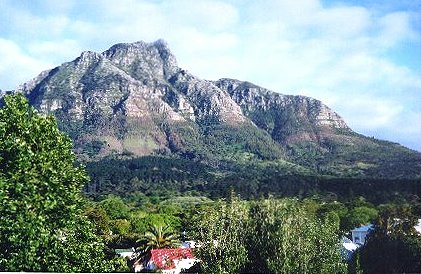 And down in the garden.........
Then a light 'table cloth' flowed over the top of the table......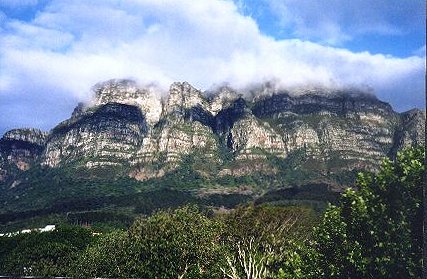 It was so beautiful.
There was construction going on at the front of the hotel so we couldn't get a good picture of it. Here are six views of the Vineyard Hotel from their website:
http://www.vineyard.co.za/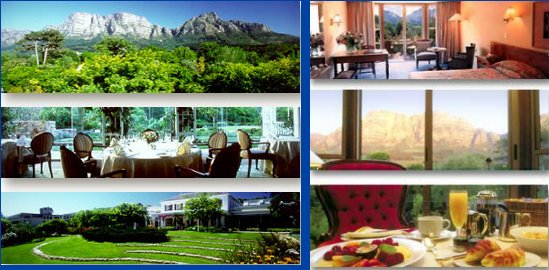 They have several lovely shops in the lobby and in the antique shop, the lady remembered my sister buying a purple glass decanter there in the late eighties. In the wide corridors they have beautiful early Dutch/Boer antiques displayed. The hotel is a little out from downtown, but a very nice place to stay if you have transportation.