On the morning we were to leave Djuma, the staff decided we couldn't go on the game drive and still make our plane. Then, luckily for us, there was a change and they decided we could go on a short drive. What a drive it was! Our ranger, Pete, located six lions having their morning lie-in. (Cammers, these are the same six lions Carol/TX wrote about in her stay at Djuma.) Here they are on "Second Rock".


Here's one of the older males--a handsome fellow.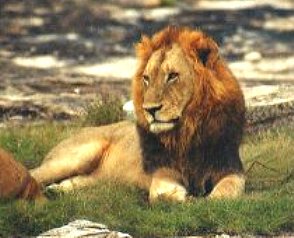 But I like her better.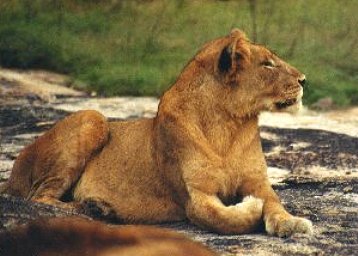 She says, "Look at that lout over there."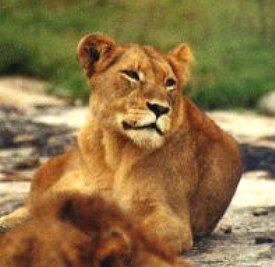 And here he is.......awake long enough to give us a glance.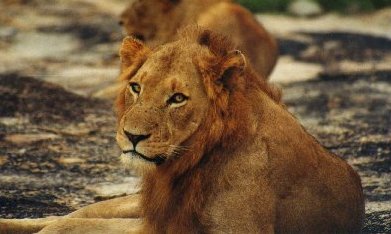 But not for long.......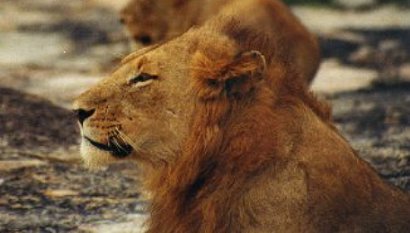 "I've been awake long enough."

"I'll just put my head down for a minute."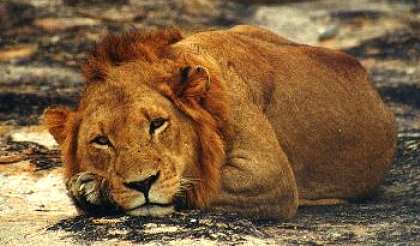 "These tourists and their constant cameras bore me."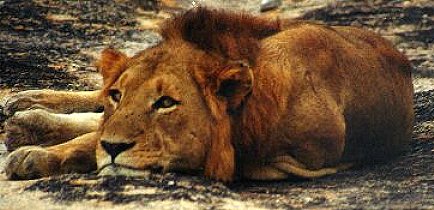 "So............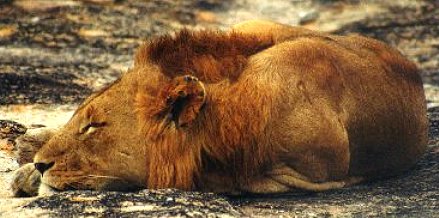 This is the end of the first half of our trip. Jo and Ed flew to Port Elizabeth and drove the beautiful Garden Route to Capetown. They said it was magnificent! We went to the Kruger Park and then to stay with Tony and Erika Cheetham, our e-friends from Africam. So after a short break, I'll start some more letters of our wonderful time with them. We saw lots of interesting things in the Kruger Park and stayed at some terrific places around Phalaborwa, where the Cheethams live.
Click on the zebra to go to Africa 2000 Part Two.
And thanks for viewing!


Part One Home