Water Wilderness is a camp up in one of the inlets of Lake Kariba in Zimbabwe. Each couple stays in a very nice house boat with meals and activities on the Mother Ship.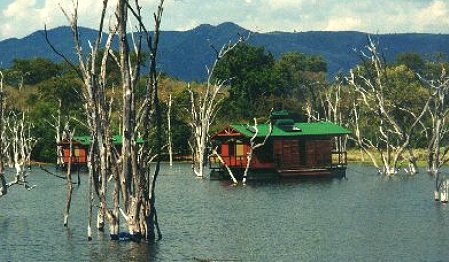 Lake Kariba was formed over 50 years ago by the building of the Kariba Dam. These trees are leadwood trees and they are such a dense heavy wood that they haven't rotted even after all these years. A lot is done by canoe, but, because the lake is much deeper than when we were there in '98 and there are many more crocs and hippos, we weren't allowed to canoe by ourselves.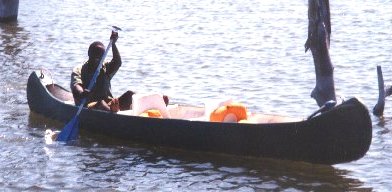 ........because.......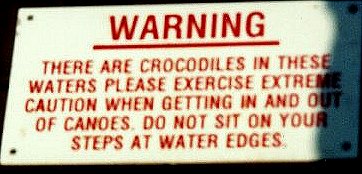 Here we are on the Mother Ship having breakfast with our Ranger, Obit.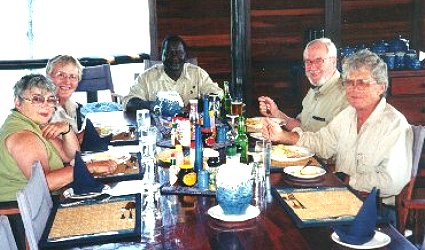 Obit took us for a very interesting walk along the shore of the lake. We saw waterbok, impala, etc., but one of the most interesting things was Obit making me a rope bracelet out of fibres pulled from an open elephant tear on the trunk of a baobab tree. He rolled thin strings of the tree fibers together on his knee.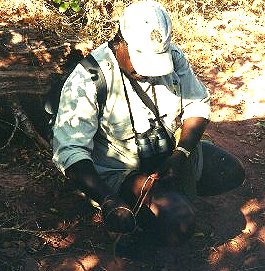 Here we are waiting to go on our evening game boat ride. It was so pleasant and different to go around the edges of the lake seeing game on the shore. Jo and Ed saw their first buffalo here.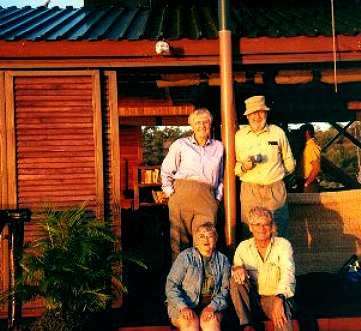 We watched an elephant for quite a while. His name was Pierce because of the hole in his ear. Don't you love the casual way he rests his trunk over one of his tusks!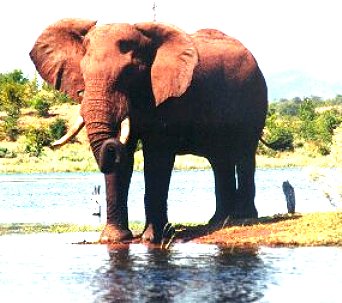 The elephants in this area are very reddish because that's the color of the soil. Pierce swam from the island to the shore and climbed out all wet and glistening.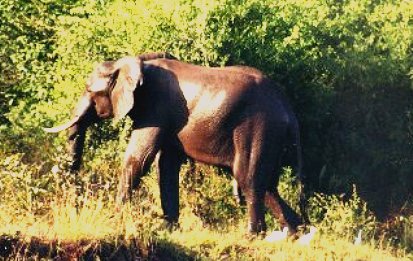 We saw lots of water birds--cormorants, egrets and the like, but the best was this African fish eagle pair at their nest.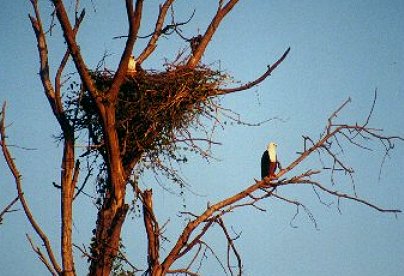 Each day ended with another spectacular sunset.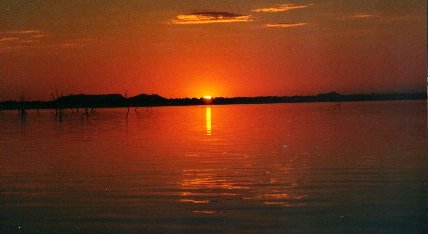 On to the Hwange National Park next.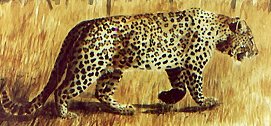 Click on the strolling leopard to go to the next page.


Part One Home