The first elephant of the trip was by one of the first waterholes we saw in Etosha. He was all by himself and did all the elephant things, which was very cooperative of him. Since he was only about 15 yards away, and there was no bush to interfere, we were able to really see him nicely.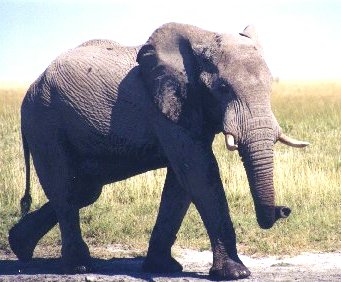 He drank a lot, sucking up nine or ten gallons at a time (according to the guide) and squirting it into his mouth.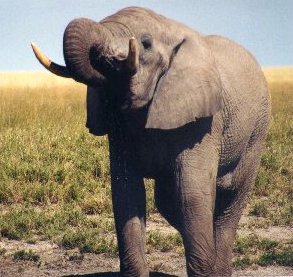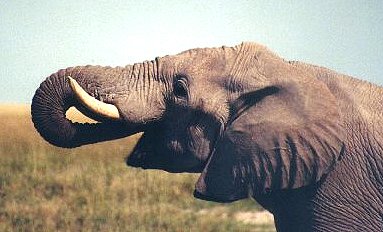 Then he threw mud all over himself--on both shoulders and between his front legs onto his tummy.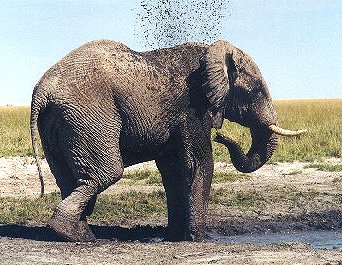 Then he looked at us............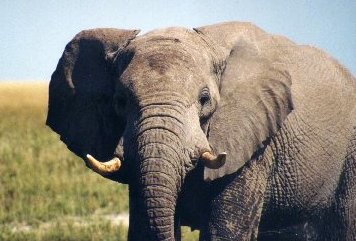 ....made a great display of what a big tough guy he was, saying that we should stay put--which we agreed with and did !!!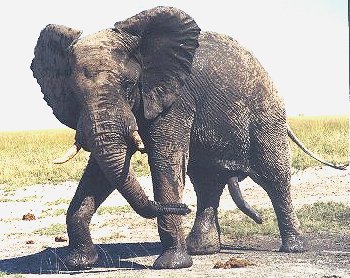 And then he strolled across the road and into the bush on the other side.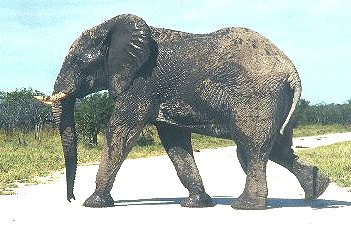 It was a wonderful first-in-their-lives elephant sighting for our friends--much better than glimpsed through thick bush at a quarter mile like so many first elephants are. It boded well for the days at Etosha too.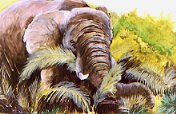 Click on the elephant to go to the next page.


Part One Home