The same day, after lunch and a nap, Ivan took us to the Sesriem Canyon. Here's our vehicle in the area behind the koppie our camp sits upon. You can see how different the landscape is. This was our first experience with a covered vehicle. It was essential to have the shade in this environment. I prefer open for game drives.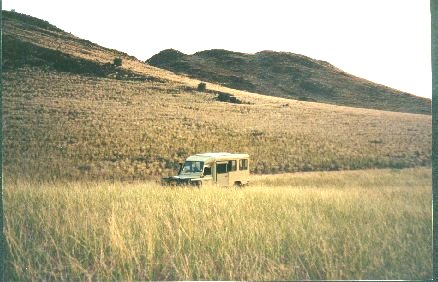 We saw two things new to us on the drive: Rueppell's korhaan and Gemsbok, or Oryx, as they say in Namibia. I saw a dozen new birds in Namibia, bringing my life list for southern Africa to 480.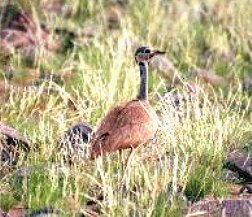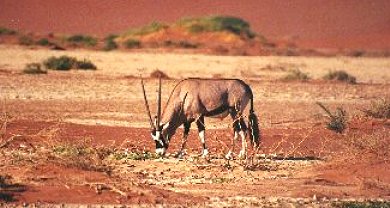 Looking down in the canyon with a camera doesn't begin to tell you how deep it is. It took several seconds for pebbles we dropped to hit the water.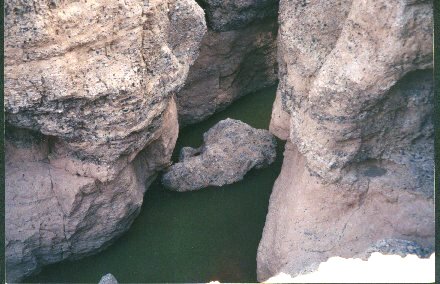 We walked down the trail into the canyon and it was lovely and quiet in there. The water was clean and clear--Jo and Ed took a dip. You can see how deep the water was during the floods--at the curved place on the left wall against the sky.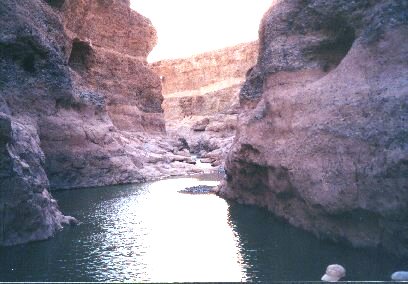 As we came back out, the sunset was spectacular--so African!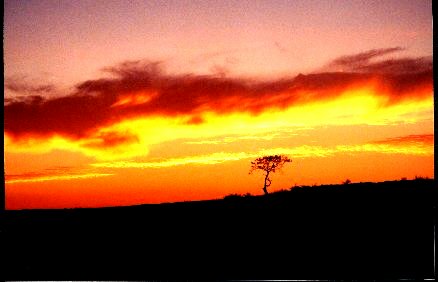 Click on the Impala to go to the next page.


Part One Home