1998 Botswana and Zimbabwe Trip - Introduction
The best trip to Africa we've had for seeing stuff was in 1998 with
my best friend from college and her husband. We saw everything!
Things like Pell's fishing owl and sitatunga that no one ever sees!
This was pre-good camera days but I have been scanning the snapshots
and some of them are okay--nothing like the new digital ones that we
are used to seeing, but some interesting scenes. Here we are--us with
Ann and Tom Donohue of DC. They are both retired CIA agents and very
well traveled, but had never been to Africa before.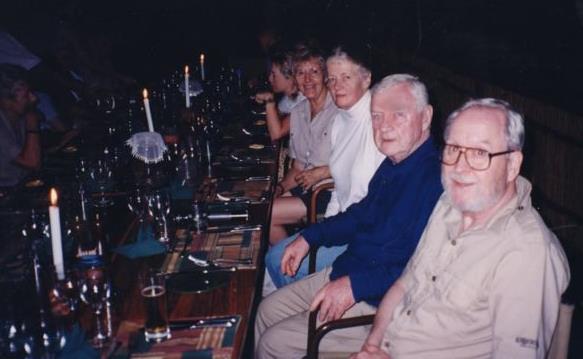 They told me to make all the arrangements for the trip and the closer we got,
the more nervous I got because I had made them spend all this money and
we might not see anything! We flew straight to Joburg and then right to
Maun and then right to the Okavango where we were met at the grassy airstrip
by a Land Rover. I was thinking it was February--will there be any game?
Less than a kilometer from the plane we saw our first animal!!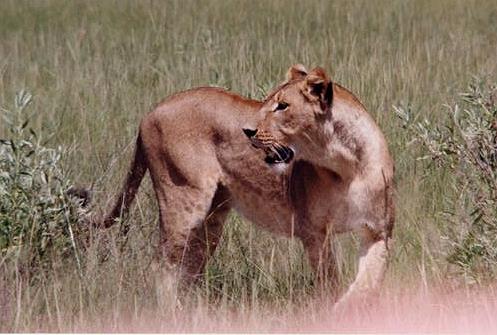 I turned to our friends and said, 'My responsibilities are over!'
The trip just got better and better.
Everyone said there would be no game in February. Ha!!