When you get to the end of the peninsula that is the Cape of Good Hope, you can either hike up to the light house.............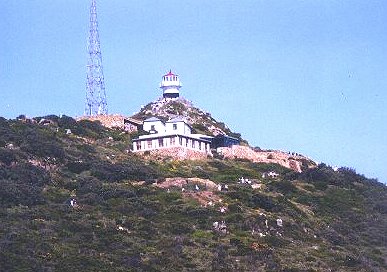 ............or go out to the actual point, where there are not nearly so many people, which is what we chose to do. That's it over there. It's a long winding drive down by the water from the lighthouse turn off to the real end.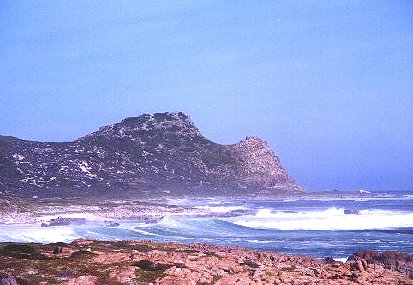 The waves breaking on the rocks made huge, three story tall sprays. We waited and waited for that couple to be finished and leave,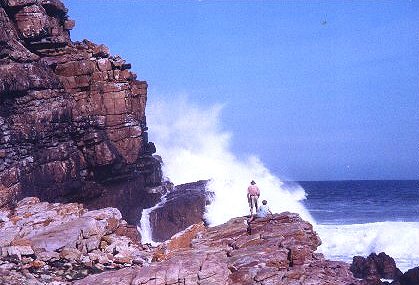 but finally gave up and just included them for scale. They are about fifty yards from us and another fifty from the spray.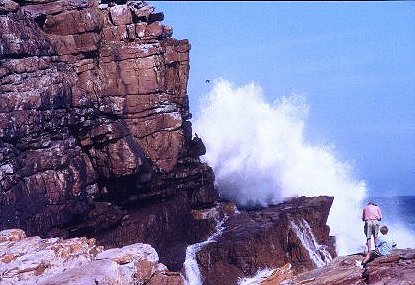 The spray on the smaller rocks was pretty too.
Now, as the sun sets slowly in the west, we say goodbye to southern Africa.......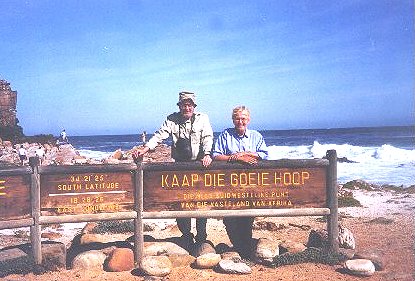 .............at least for a month or two. This seems like such a good way to journal a trip, that I've decided to go back and do our 1998 trip this same way. That was to Botswana and Zimbabwe and will feature only game and camps. If you would like to stay on the list for that, do &nbsp
let me know
&nbsp please.