Everything between the Cape Town lower suburbs and the Point of Good Hope is a nature reserve. We drove down there admiring the scenery all the way . It was different than we had been seeing--a welcome respite from civilization. There are flowers everywhere.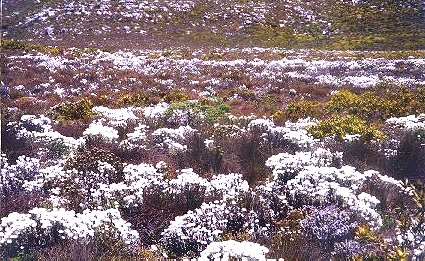 They are principally protea of various types. The protea is the national flower of South Africa and their florists and flower growers regularly win prizes in international shows.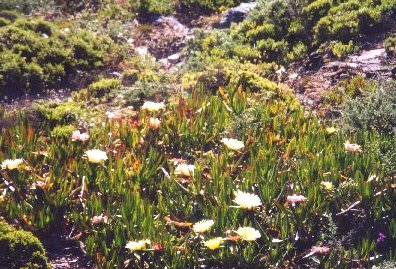 Some are on large bushes and some on small plants. They come in many colors but mostly yellows and whites were blooming when we were there in early November.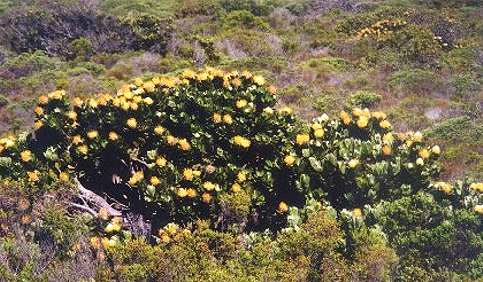 and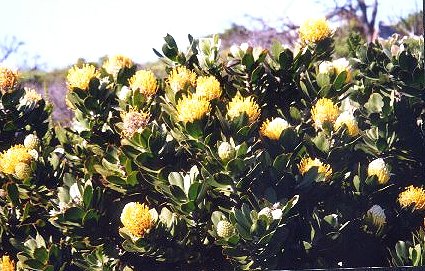 There is wildlife also although not always apparent. This is an endangered bonte bok which is found only in this reserve now. It was nearly extinct. I apologize for how far away it was. It was exciting to see since it was a new mammal species for most.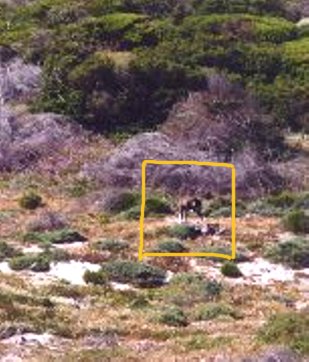 The main wildlife on the Cape Point is the ubiquitous baboon. They are everywhere you might stop and can be quite a nuisance. They seem to know they are protected and that some people will give them goodies out of the car. You can always chew the windshield wipers if they don't!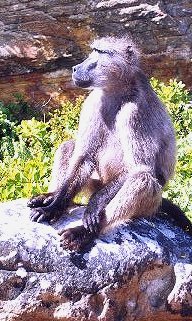 I'm going to sneak a bird picture in here that was actually taken at Vic and Gaye's house, but that letter was too big already. A sugarbird in evening silhouette--check out that tail!