This was one of the nicest wine estates and I'm embarrassed that I can't remember the name of it. I bet Marge can. It had the lovely gardens and lawns all around the buildings.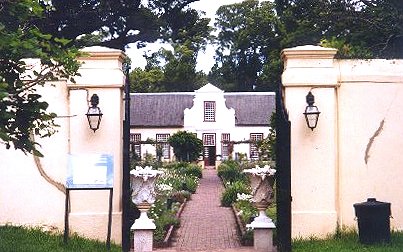 The old original buildings were just as attractive as the newer ones.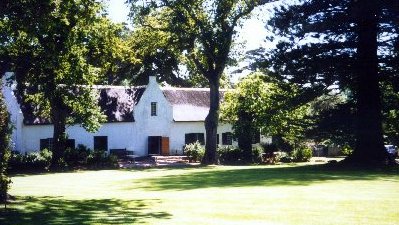 There was lots of history of wine growing in the museum part of the estate.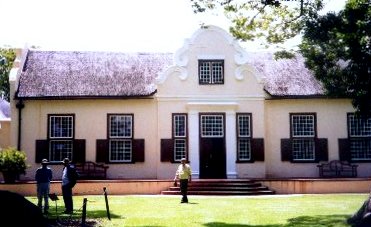 And behind this building, the most magnificent trees!
Here's Vic reading about them.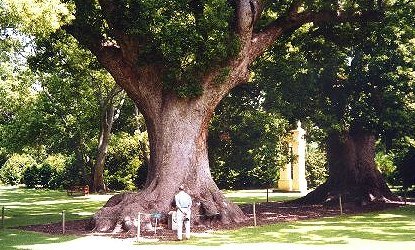 There were three or four in each direction.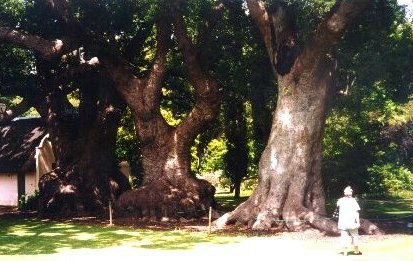 There was a very nice shop too where Marge got a good gold charm bracelet of the big five. Bill and I wanted this statue from the sculpture garden, but there was a Dutch tourist thinking about it too. They e-mailed him and naturally when he heard someone else was interested, he snapped it up. It was really very lovely, only about 25 inches tall and only the suggested face and the arms were smooth--the dress and turban were rough. It all had a greenish cast to it. Oh, well--next time.