Just inland from Cape Town is the famous wine country where the wonderful vineyards grow the grapes for South Africa's world renowned and prize winning wines. More unbelievable scenery, of course, and estate after estate with perfectly tended vineyards. I did not even attempt to remember the names of all the ones we saw or even the ones we went into. Some of the towns in the area are French Hoek and Paarl.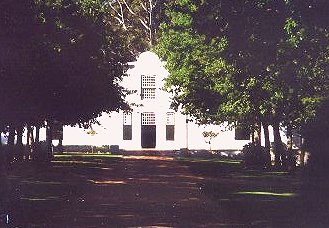 Most of the main buildings on the estates have the typical Cape Dutch architecture--a southern hemisphere adaptation of the buildings in the native Holland of the first settlers who came with the Dutch East India Co.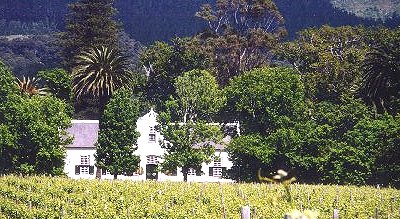 That's not a dark stormy sky in the background, it's a mountain.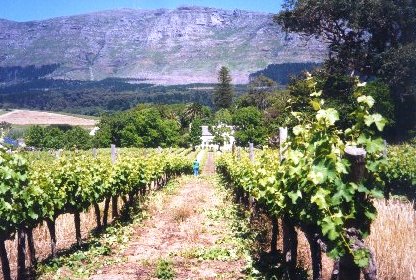 Every half mile or so there was another terrific scene.
This was the entry road to one of the famous vineyards.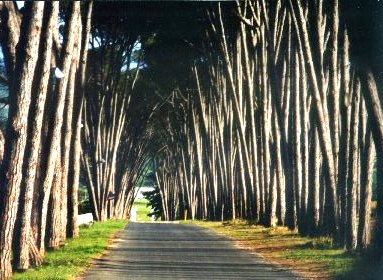 We did do some tasting at a couple of places. Here's a bad picture of all of us to prove it.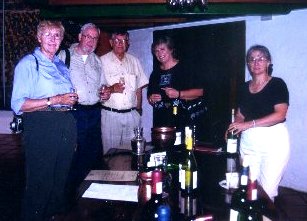 Many of the wine estates had beautiful gardens too. A lot of them featured white roses. Grape growers often use roses at the ends of the rows in the vineyard as forewarners of any diseases that might affect the vines. Roses get the same problems, but sooner than the grape vines do.