You thought the letters were finished, right? No such luck. I still want to show you more of the magnificent scenery of the Cape Town area.
Everywhere you drive there is one wonderful view after another.
We made a short stop at the Botanical Gardens which are world renowned. It was nice to see young people there really enjoying the gardens.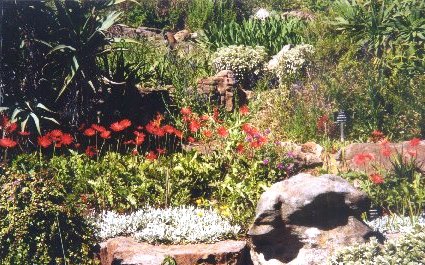 There are lots and lots of high roads that look down on the ocean--sometimes on the Atlantic side and sometimes on the Indian Ocean side. And there are many smaller bays with suburbs on the nearby hillsides.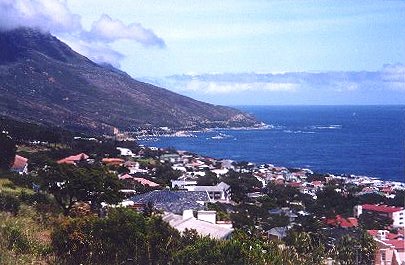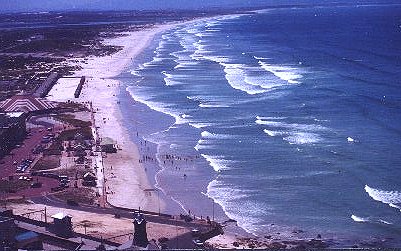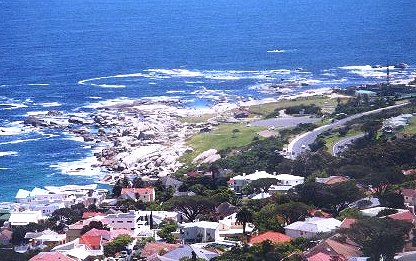 Sometimes on the rocks you can see seals.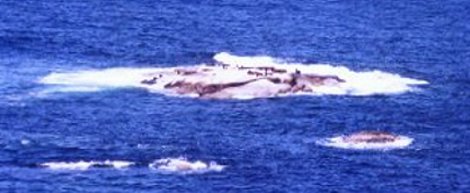 You'll have to take my word for it. I didn't have the big camera this day.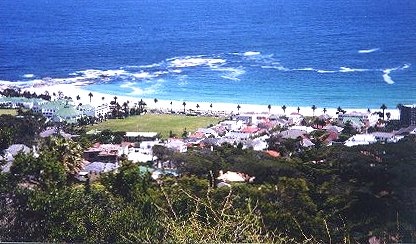 Isn't it gorgeous!!!
And just for something different, there are scenes like this.