The Castle of Good Hope is one of the oldest European structures in South Africa, built in 1666. It's a 'star' fortress with five sides and bastions on each corner so it could be defended in all directions. It was the center of everything in early Cape Town--government, military, and commerce. Here's a mock-up showing how it looks from the air (or the top of Table Mountain?) We drove in over that bridge to the right..............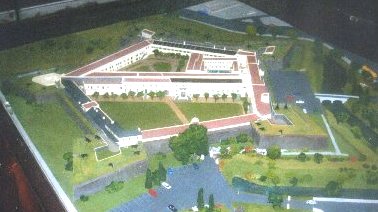 .............and walked around the bastion on the lower right to enter.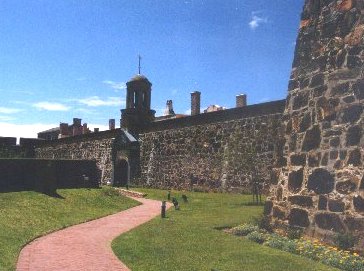 This is the very Dutch looking gate into the center of the complex..........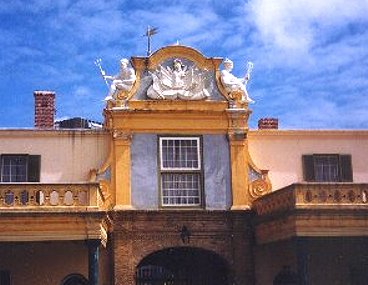 ...............which had a large parade ground surrounded by barracks-like buildings that now house several museums of military and maritime history. The Castle also is the location of the famous William Fehr Collection of Africana. You can tour the dungeon which was very dark and damp. Our guide was very new, a young man obviously not used to speaking English rather than Afrikaans. It was a struggle for him and for us, but it was all very interesting.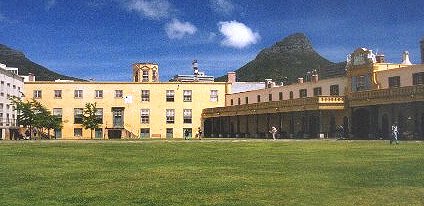 That's Signal Mountain in the background.
There was a decorative pond and fountain in the interior which was originally to store water in case they were besieged, which they never were. There was also a garden where they grew vegetables.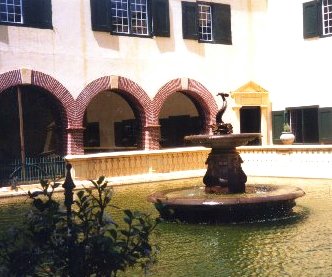 Serving as protection from inland, behind the Castle, is beautiful Table Mountain.