Just a few interesting elephant photos......
A close up of the trunk muscles and trunk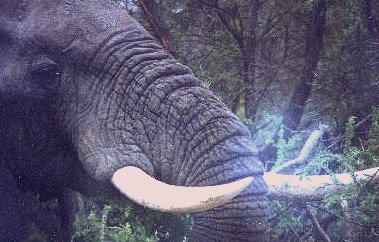 And another showing how the tusks get smooth and sharp underneath with use.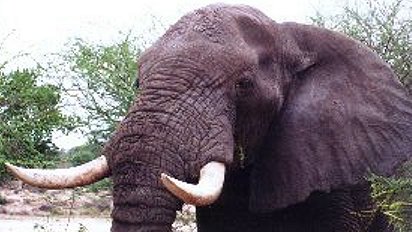 What an unusual tail this one has..........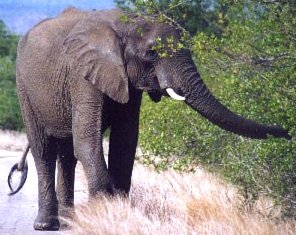 ............or is it?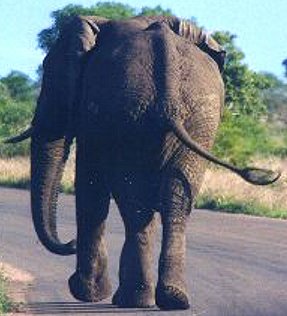 We kept trying to get a full-face-coming-at-us photo for Frank.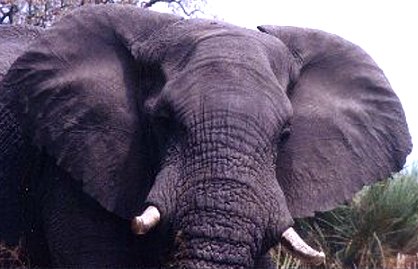 This would have been good if I hadn't cut the tips of the tusks off.
Look at the big tears in his left ear.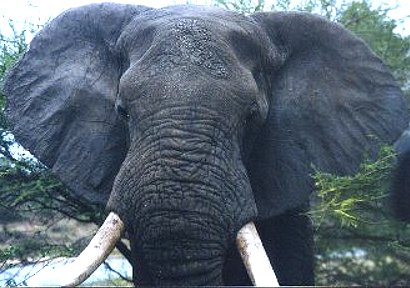 Here's one much younger--smooth, small ears and little tusks.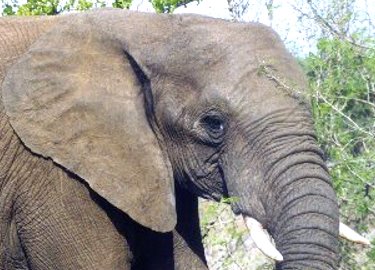 " The corn is as high................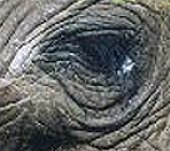 If you look closely you can see the veil of very long eyelashes protecting the elephant's eye.