With a little luck, one can see all the animals in Kruger Park, especially if you take the night drives offered by the camps too. We didn't do that this time, but still saw so much! The views are not always as close up and maybe not as good for taking pictures, but the animals are there. We saw everything every day except leopard and we didn't see them in Botswana this time either, although we've seen them in both places in the past. Here are some of the other animals we saw that I haven't done letters about.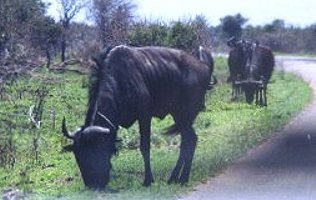 Wildebeest, such an oddly designed animal, but an important part of the food chain for the large cats.
Seeing rhinos in Kruger is a real treat. We hoped this one would turn around, but it didn't.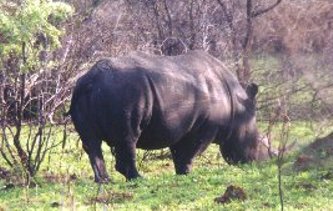 No, these aren't giant garden slugs--just a pair of hippos enjoying the cloudy day--outside the water for a change. That's a crocodile track in the lower left part of the photo.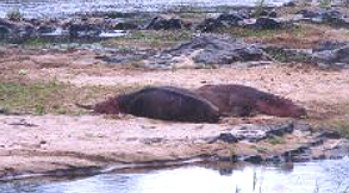 Most of the lions we saw were at a distance, but we did see some every day. Once we were so busy looking at a huge herd of buffalo we didn't even notice a couple of large lions on the other side of the road doing the same thing! Here are some lionesses crowded into the little bit of shade they could find. If they weren't looking up, they would blend right in with the landscape, wouldn't they?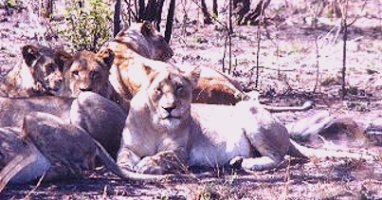 Speaking of blending right into the landscape..........
It's always a thrill to see a cheetah! Look how well fed she looks!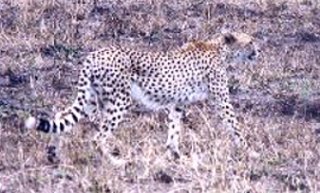 "So ugly that they're cute" certainly does describe a wart hog. This big male has great tusks.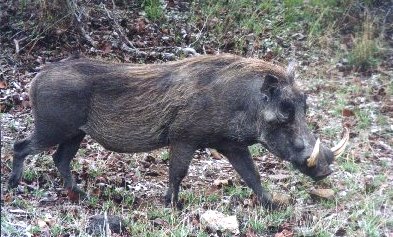 Here's another with even bigger ones. When they hide in their burrows from predators, the mother and young go in first and then the father backs in the hole so that these big tusks are facing out. You often see lions with wart hog wounds on them.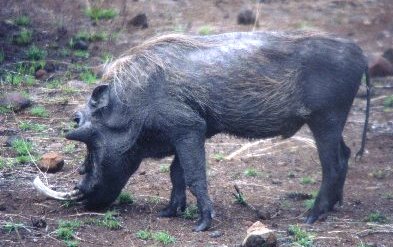 Warts and all.........a face only a mother could love!