Here we are with more baboons! Grooming is one of the most important things that baboons do. Whenever they pause in their daily activities they groom. Even the babies groom.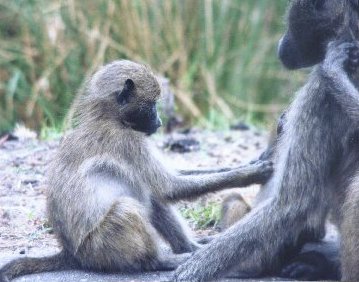 They carefully push the hair against the grain of the way it grows and pick little goodies out with the other hand or their teeth. The one being groomed would purr if baboons knew how to purr.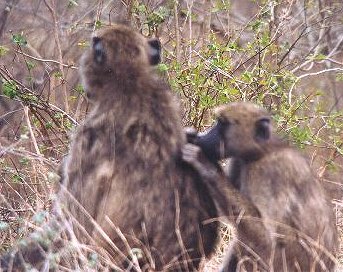 The groomee relaxes entirely and almost gets a trance like expression.--too bad you can't see it, but you can see that he is relaxed. It's apparently a very important part of the socialization of the troop too.
Here two females are grooming while their youngsters play. Notice that most of these are in the road. Cars just wait till the baboons decide to move.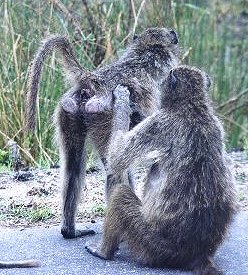 Soon everyone is in on the act.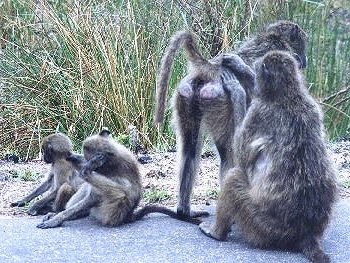 And a regular grooming parlor is set up.