Here's a big buffalo scratching himself against a tree.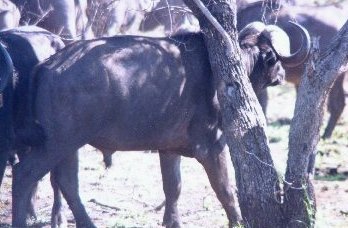 Although there's not too much danger driving through a big herd of buffalo, one must be very careful around big old male buffalo alone or in very small groups. They have been ousted from the herd and are a bit testy, to say the least.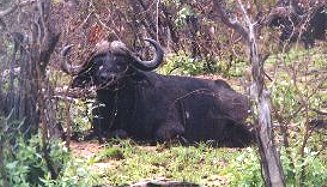 Rangers, guides, trackers, hunters (and me!) all respect the lone buffalo. These tough old guys have been nicknamed "Dagga Boys".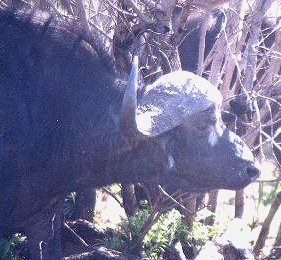 Here are four good buffalo faces. Sorry I don't know which two are mine and which two are Frank's.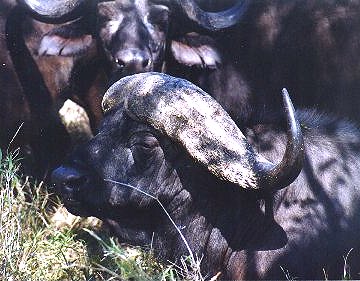 I wouldn't mess with that one in the back either.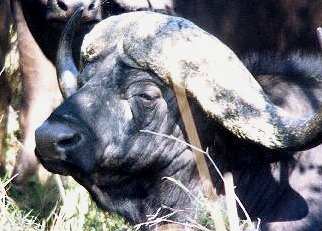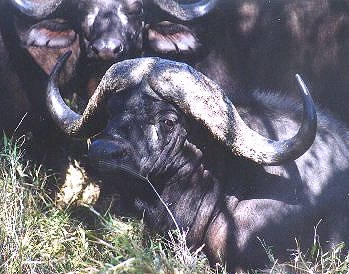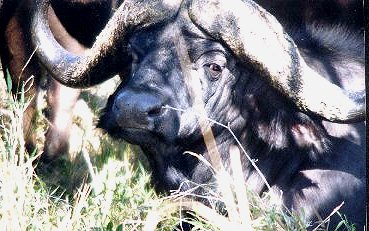 When you've been properly looked at by a big male buffalo, you can feel you've really been in Africa.