On our last night at Duma Tau we stopped beside the Linyanti River for our 'sundowners' and noticed a good sized group of elephants beyond the river in the Caprivi Strip of Namibia.
They looked as though they were going to go in the river, but changed their minds and walked further away from us.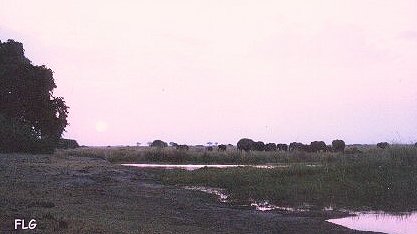 The light was getting dimmer and dimmer and neither Frank nor I had the 800 film, that we brought especially for times like this, with us. The sunset was getting pinker and prettier.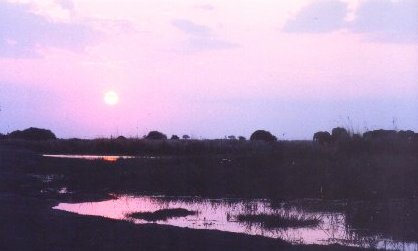 Those 'bushes' to the far right are elephants.
Finally they began to cross over. We were so excited that they would be silhouetted in the sunset! But it was getting darker and darker so the pictures are not as spectacular as we had envisioned.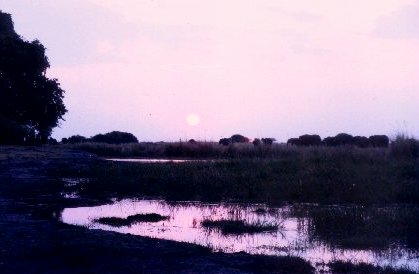 This youngster was very cooperative.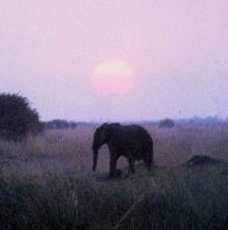 Now, as the sun sinks slowly in the west...........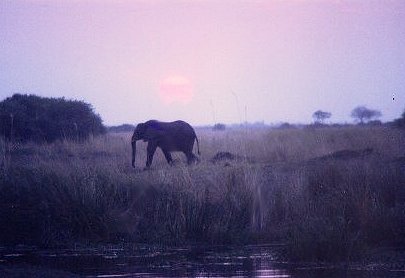 ..........we say goodbye to Duma Tau and sadly head for civilization.