Our last stop in Botswana was at Duma Tau. It's in the northern part of the country on the Linyanti River across from the Caprivi Strip of Namibia. Lincoln, on the left, was our tracker and Theba was our ranger. Theba worked for the tse tse fly control department for the government for 14 years and has been a guide for 17. He thinks he'll retire next year to spend more time with his children, ages 20, 17, 13, and 1. He was very knowledgeable and really knew where to find the animals.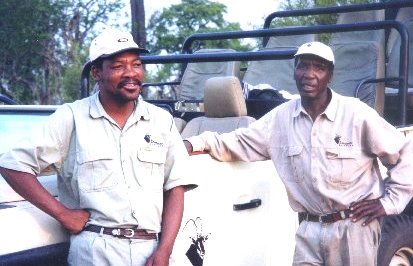 Besides regular twice a day drives, Duma Tau also had a hide/blind for viewing game. Here are Frank and I at the blind with Thomas, another tracker, who located wild dogs and cheetah for us! More on them later!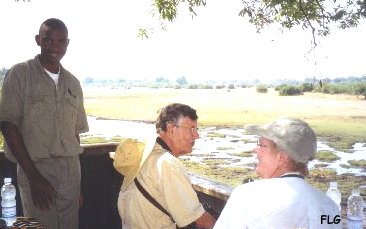 The hide overlooked a vlei (shallow wet place) that was a lake in wetter times. Here are views to the right and the left.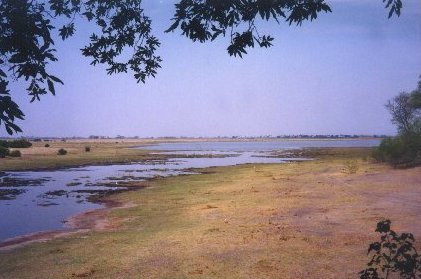 Those are impala on the left and there are two teeny giraffes in the distance. We saw zebra and roan antelope here also.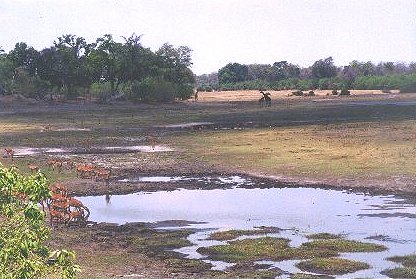 The water was so low that we were able to drive down there and Theba found an old hippo skull exposed. He showed us how it worked--the upper and lower tusk teeth close on each other and constantly sharpen each other with every bite. Theba is a tall man, so you can see how big hippos really are!