We came across a pair of lions who had gotten a red lechwe in the night and obviously eaten as much as they could stand. They were both so full they could hardly breathe. You could see how uncomfortable they were, panting away.

Not too full to be unconcerned about their unfinished carcass however. One watched as the vultures started coming in and you could see he wondered if he should do anything about it, but finally decided the heck with it, let 'em have it.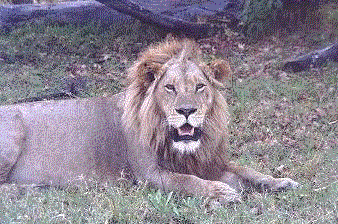 And so the hooded vultures came in...........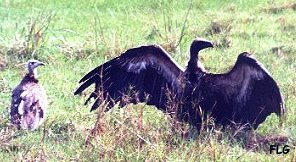 Right this way........free food over here........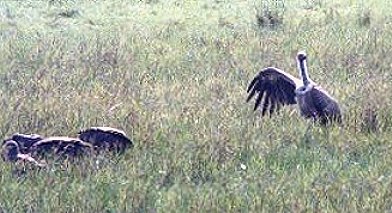 And they had at it.........

And the lions went to sleep.