Little Vumbura is in the Okavango Delta and is considered to be a water camp. They have water near the camp year round and they feature water activities, such as going out in a small boat to see hippos and going for a mokoro ride--more on that later. Instead of impala, because the ground is marshy in most areas, the most prolific game is the red lechwe. They are found in large herds of breeding females.......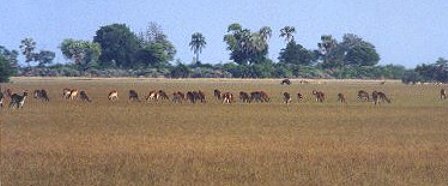 .........and small herds of young bachelors.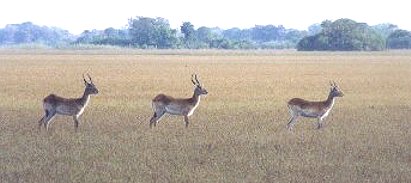 Here is a female that shows how they differ from impala. The side stripe is less distinct, the hair is longer, and they lack the distinctive M on the rear. Also for jumping through the water, the rear is higher, and they have spread hooves so that they don't sink into the mud. We saw several spectacular leaps, but the camera is never ready for those.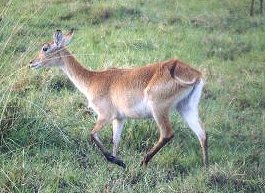 Here's the usual view of zebras that one sees.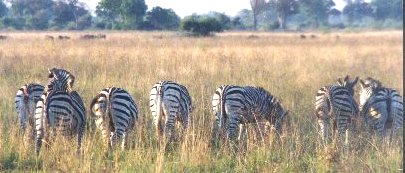 and a giraffe with more of a Masai pattern than the reticulated one usually sees in this area.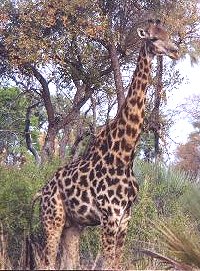 On the more bizarre side, here is a Nile monitor lizard. He was about four feet long.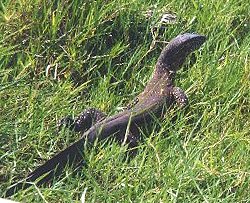 And, most unusual, we came across more than a hundred Maribou storks in a low place in the late afternoon. They are more often seen alone. Here a few of them--not a pretty bird--very large with bare heads and a huge pink breeding display pouch on the neck which they inflate to impress the ladies.