We took another small plane from Maun to Little Vumbura. It was prudent to stand in the shade of the wing since the temperature on the tarmac in Maun was in the mid
40°s C (over 110°F). It was not a long flight and we flew low enough to see animals on the ground. It looked so nice to see green again as we got over the Okavango Delta.

From the airstrip towards the camp we were lucky enough to see some sable antelope, not close, but one doesn't often see them at all.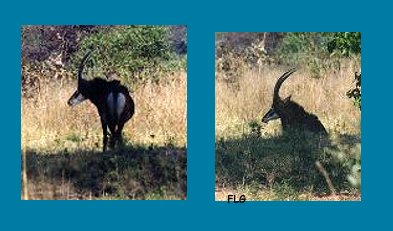 And a nice baobab tree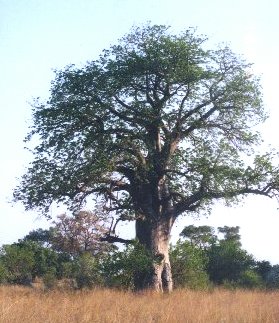 Little Vumbura is a nice small camp--five guest tents--on its own little island and can only be reached by boat over the open delta........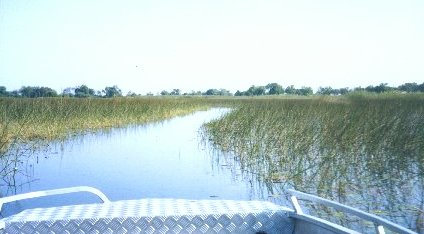 .......and through channels in the tall papyrus.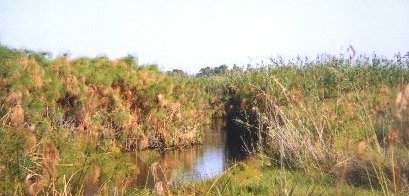 When we arrived, the ladies of the camp greeted us with a welcome song and then took the heavy bags as if they were nothing.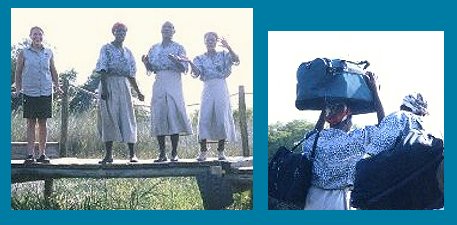 We had brunch.........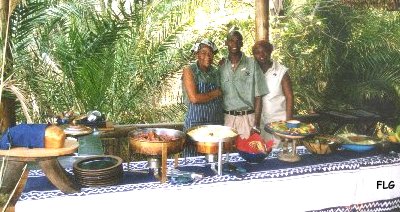 .....and then went off to our tents. We indulged in a delightful outdoor shower and learned a little later not to leave the soap and shampoo out there.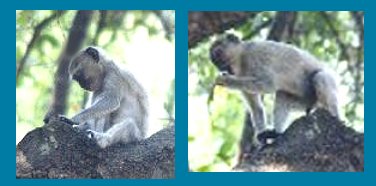 When Bill went to retrieve the shampoo bottle which the monkey on the right dropped after taking a swig, he found several other bottles and soaps, so we weren't the first to be raided by vervet monkeys.
My cousin, Frank, and I have exchanged photos and in the rare (LOL) cases where his photo is better than mine or in which he shows something I don't have, I'm using his picture. They are all marked with his initials, FLG.