The Etosha Pan is a most unusual place. It's like the end of the world when you look out over it. The Etosha Pan National Park is very large. A very harsh landscape, especially at this time of year when they need rain so badly. It was very hot, dry, and very, very windy the day we went to some watering holes in the park--with dust blowing everywhere.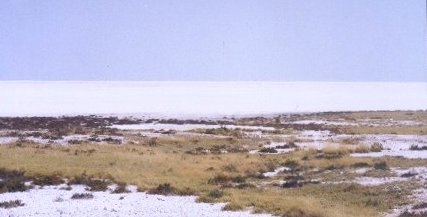 But the watering holes were literally teeming with wildlife.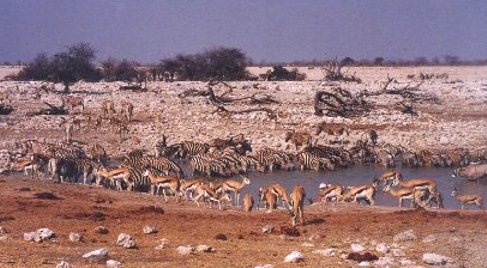 Gemsbok and Springbok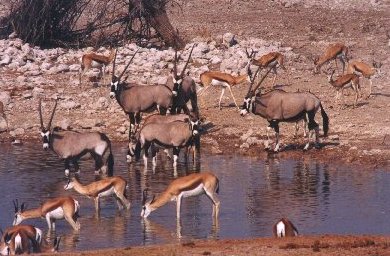 Zebra and Kudu too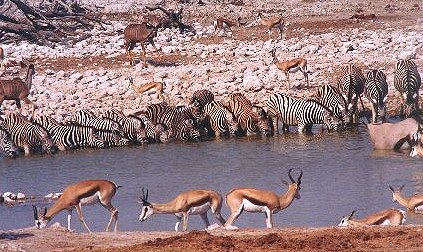 One young zebra had a very unusual coat--all the black hair was long except on his back legs--it's not mud, but hair.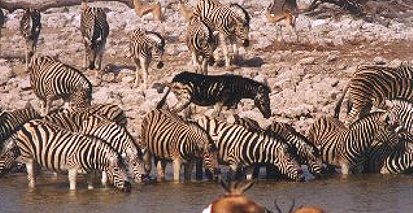 The zebra had come in from the left in a seemingly endless line and after they had their drink, they got in line again and trudged back the way they had come. They walked slowly with their heads down which was just how the weather made us feel too. The ground is so rocky, they may have just been watching where they walked--very inhospitable area except for the waterhole.