Agnes cooked bread over the open fire in the lapa while we watched kudu at the waterhole.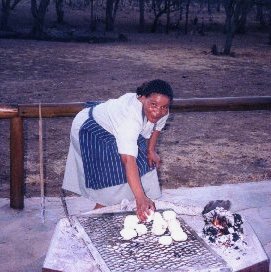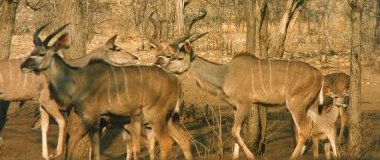 One day there was no water in the hole because a porcupine had dug to the pipe and then eaten holes in the PVC pipe. The animals waited and waited till finally water was brought by a tank truck for them. There was no natural water anywhere in the area.
This youngster took an interest in the small swimming pool on the deck.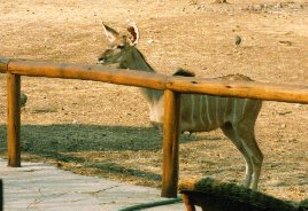 But Daddy knew better.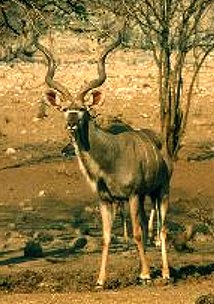 We saw giraffe and eland at the waterhole after dark and they often have elephant and rhino there too.